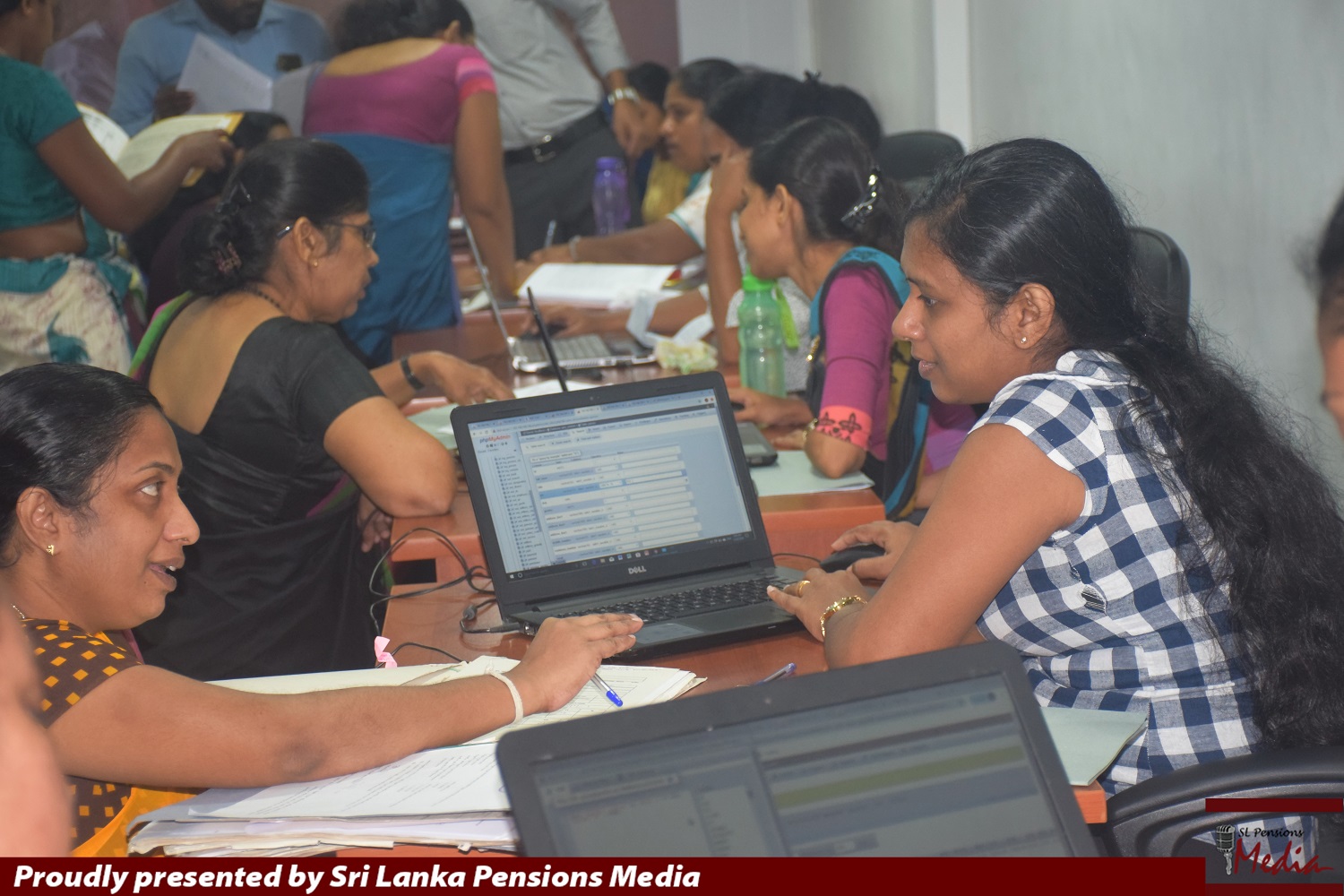 Pensions of all public officers retired until 31.12.2016 including tri force and their W&OP recipients, were successfully revised parallel to the public service salary scales-2017 in accordance with the budget proposals - 2019 through the divisional secretariats island wide and a programme to provide solutions for revisions studying the issuable pension files is further being implemented through the Department of Pensions.
New IT software was introduced by the Department of Pensions for active and efficient performance of pension revision process and the issues emerged with the inability to enter the data accurately into the data base as a result of shortcomings remains in the pension files were also identified. Accordingly, the solutions are provided drawing strict attention upon the policy and legal situation emerges thereto.
The initial session of this programme was held at the last 16 th of December at the auditorium under the supervision and guidance of IT consultant Edward Perera and the Pension Director Buddhika Amal Jayathissa of the Department of Pensions. Further this program will be conducted under several stages representing all the Divisional Secretariats in the island.