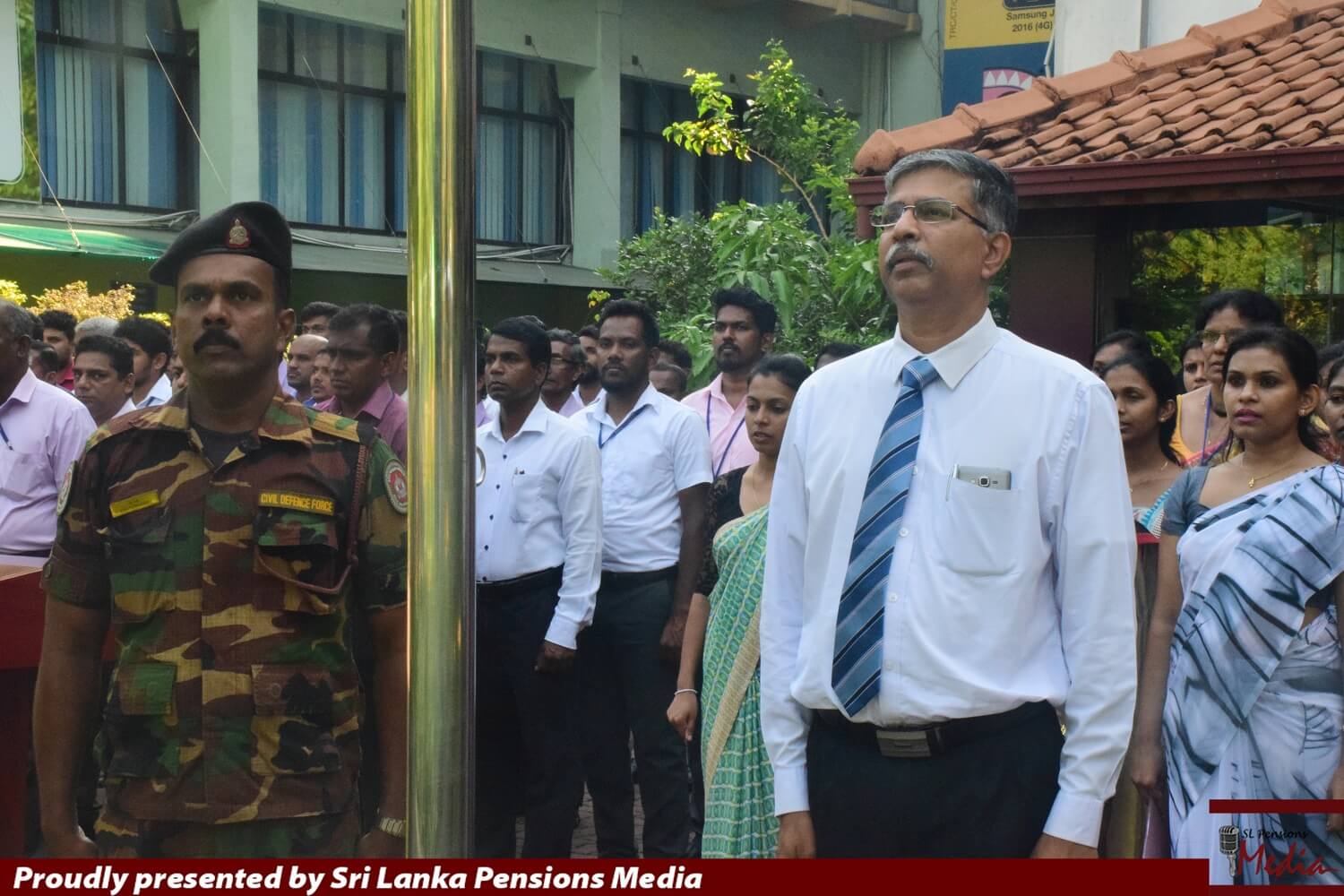 The officers of the Department of Pensions pledge to dedicate their best to inherit a drug free country for the future generation with the intention to make the all Sri Lankans a higher nation free form drugs at the department premises on 03.04.2019 parallel to the Bakmaha Diwuruma- National Drugs Eradication Programme, implemented accordingly the sustainable development concept of the President of the Democratic Socialist Republic of Sri Lanka, His Excellency Maithripala Sirisena to establish a drug free country.
More than 50% from socio-cultural and economic crises can be prevented through a national drug prevention policy and the Director General of Pensions addressed the department officers with a short speech emphasizing the importance of assisting the drug eradication operation implemented as per the decisions taken by the His Excellency the President as the head of the state and Prime Minister including the cabinet.
The Director General of Pensions stated the use and trade of poisonous drugs is banned according to the Buddhism and all should be dedicated on behalf of the drug eradication national policy as one nation irrespective to their religion and races, not limiting the Bakmaha Diwuruma for the minute it taken the pledge.
Further, the officials were requested to provide the information of drug dealers who made the nation a pray to the institutes the government is regularly informed by the media if any. The short event was concluded after singing the theme song of the drug eradication program.