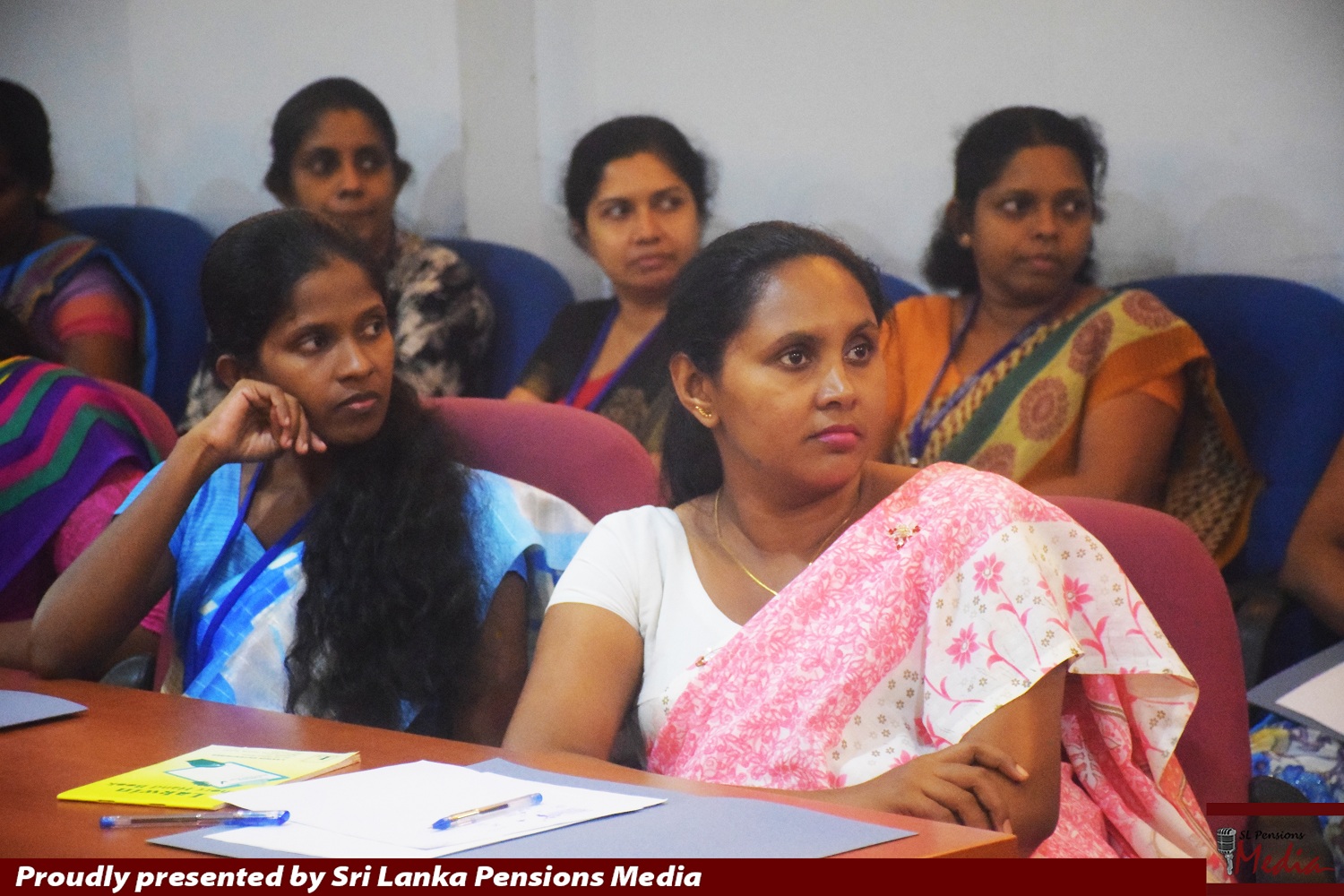 Two training programmes on productivity and employee motivation was held on 01.08.2019 at the department auditorium, with the purpose to improve the efficiency of the officers of Department of Pensions who are in service dedicating own knowledge and time to perform the pension payment process in order to perform the pension payment process of the pensioner community of approx 06 lacks efficiently and accurately.
A productivity training programmes on productivity, misconceptions on the productivity and use of productivity for own duty life was conducted by the productivity development officer of the Proclivity Secretariat Ms.Senani Dharshika and resource contribution for the training programme on employee motivation was provided by Assistant Director of Combined Service Manoj Amarasinghe.
Public Management Assistants' Service, Development Officers' Service and Pension Officers' Service were participated for the first phase of this series of programme organized for employee motivation. .