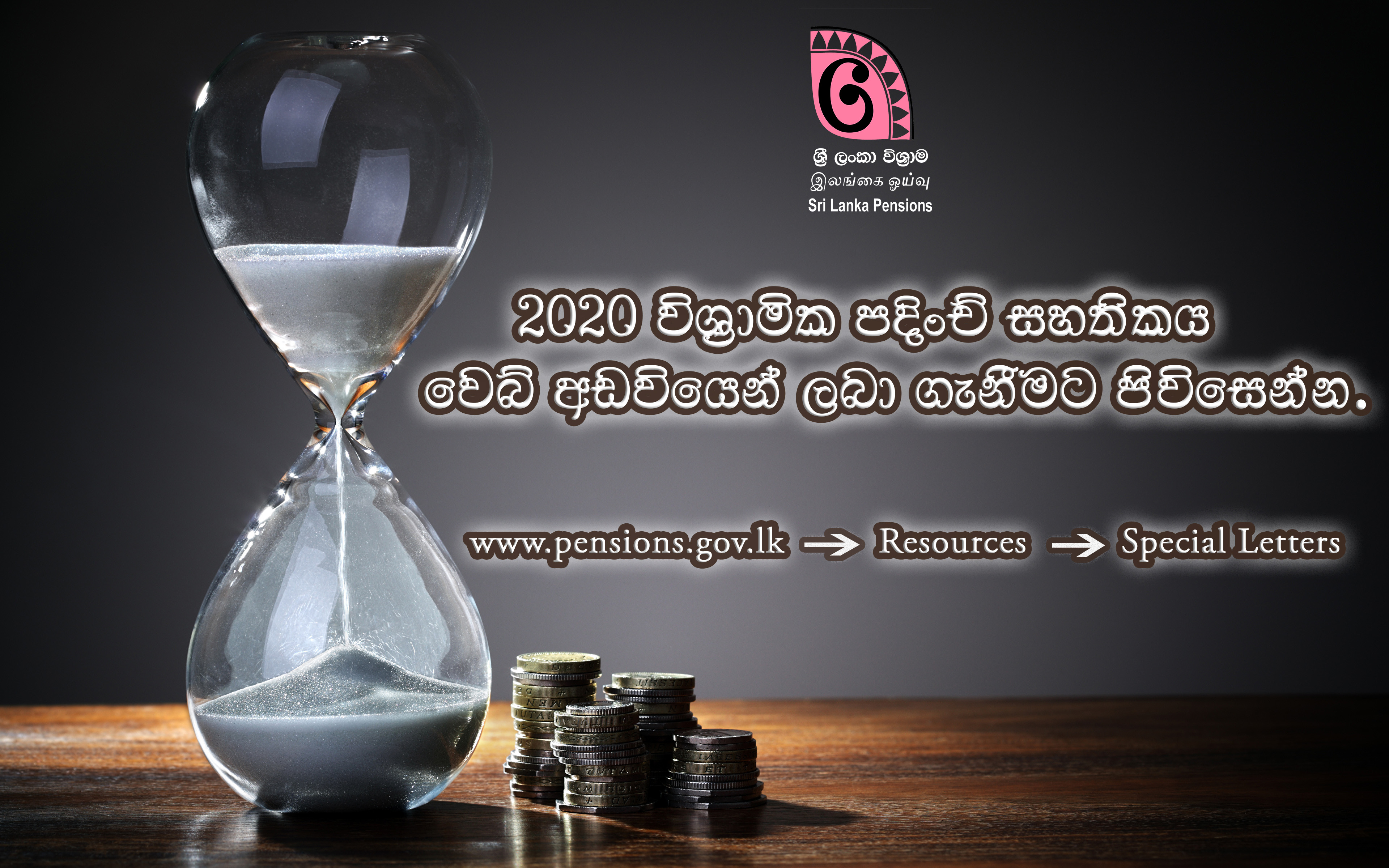 The life certificate applications for 2020 are currently being distributed to pensioners by relevant divisional secretariats via post and grama niladaries.
Moreover, facilities are made for pensioners to download the application through the department of pensions web site. The applications are freely distributed and no service related to life certificate process requires any payments.
Further pensioners are instructed to submit completed applications on or before 31.03.2019.